A Point Restaurant Lounge Bar
Description
In a contemporary and elegant decor, A Point offers a modern interpretation of the new age gastro cuisine where the seasonality of the products is always expressed, ephemeral cuisines around a business table, family or between friends, for a moment of culinary surprises, a journey of the taste buds in a totally intimate and private setting.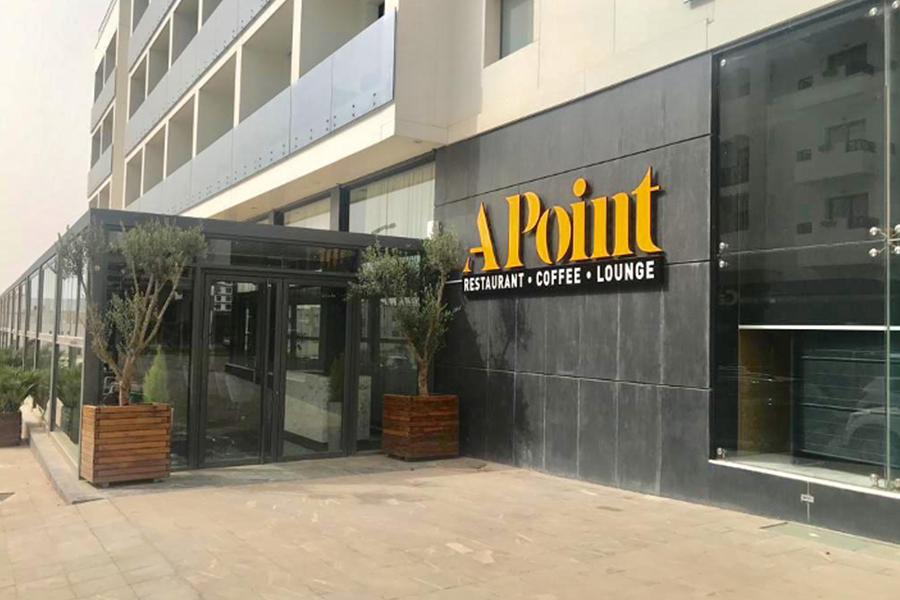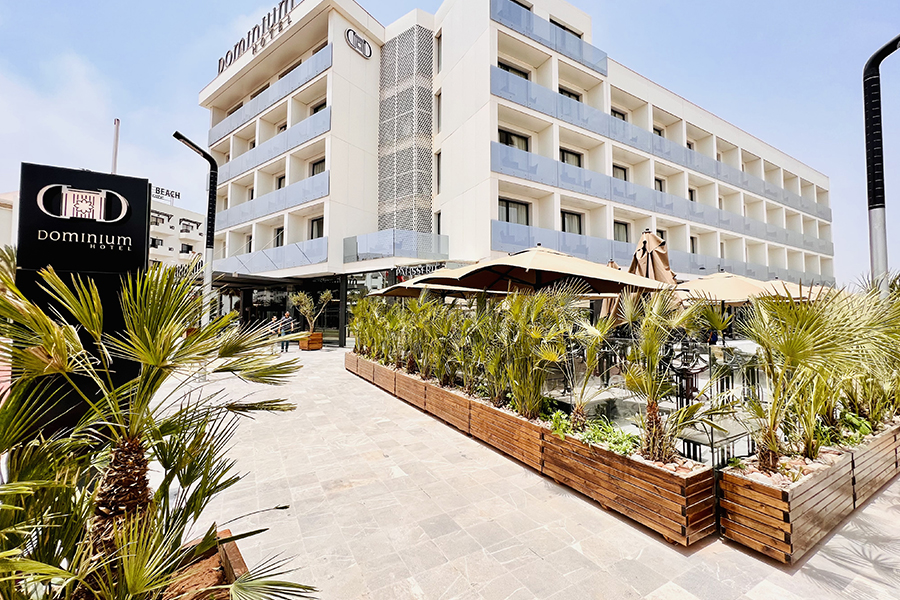 Dominium CAFE
Description
Located in the heart of the Founty district, with a breathtaking view. The Dominium CAFE with its chic and relaxed decoration and its warm atmosphere, offers a rich and diversified menu, from breakfast to aperitif.
Dominium CAFE is one of the few places where you can enjoy fresh food or a delicious crepe in a warm atmosphere while enjoying the sun and a beautiful view of the avenue.
The mission of our café is to offer you a relaxed and friendly meeting place for your meetings. On the terrace or inside, you can enjoy our various delicacies while taking advantage of the impeccable view.
Our café offers international cuisine: whether you are a lover of diverse cuisine, want to queue up for the summer, or are interested in Italian dishes, we have everything you need and want. From salads to various dishes to sweets and drinks, Dominium CAFE will perfectly meet your needs.
Mini Market
Description
The basic philosophy of presentation of the products in our Mini Market is to allow our customers to easily find what they are looking for. For this reason, everything you are looking for in our Mini Market is arranged in such a way as to respond favorably to the demands of the most basic products. While wide shelves and large price tags make shopping comfortable, you will also have price advantages thanks to the selected product portfolio and the display cardboard boxes themselves.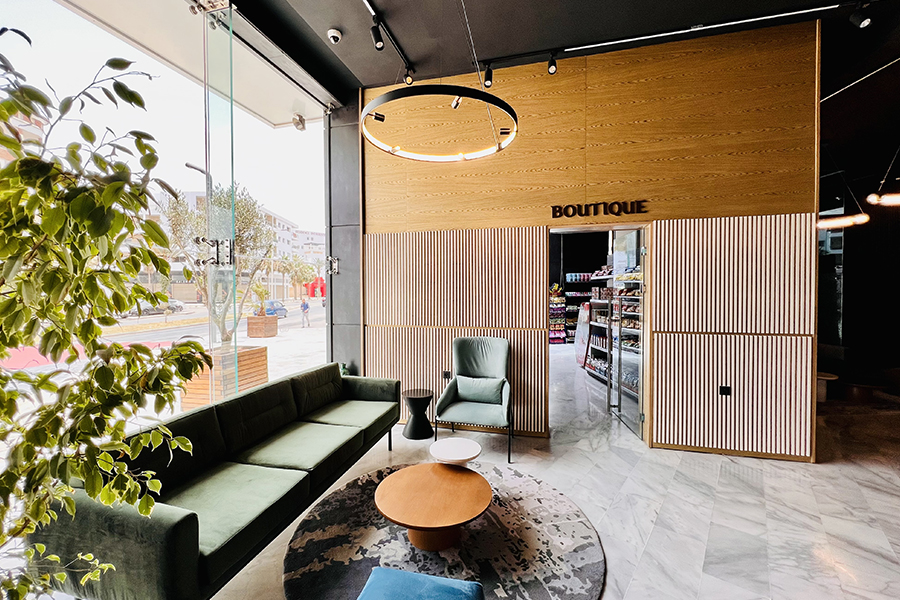 Snack Pool Bar
Description
At the edge of the Dominium pool, the Pool bar offers snacks revisited in the chef's way. You can also sip detox juices, cocktails or fresh antioxidant mocktails with notes of ginger or hibiscus while refreshing yourself in the large pool.
Your questions, our answers
Frequently asked questions about Dominium Hotel Agadir